Take Me Outside Day helps to raise awareness about outdoor learning by encouraging teachers to take their students outside.
Take Me Outside is the non-profit organization behind Take Me Outside Day. They are committed to raising awareness and facilitating action on nature connection and outdoor learning in schools across Canada. 
Learn more about Take Me Outside on their website takemeoutside.ca and follow them on Twitter @takemeoutside.
Sign up to Take Me Outside Day 2022 to receive important updates as they are released.
More great resources for you to explore: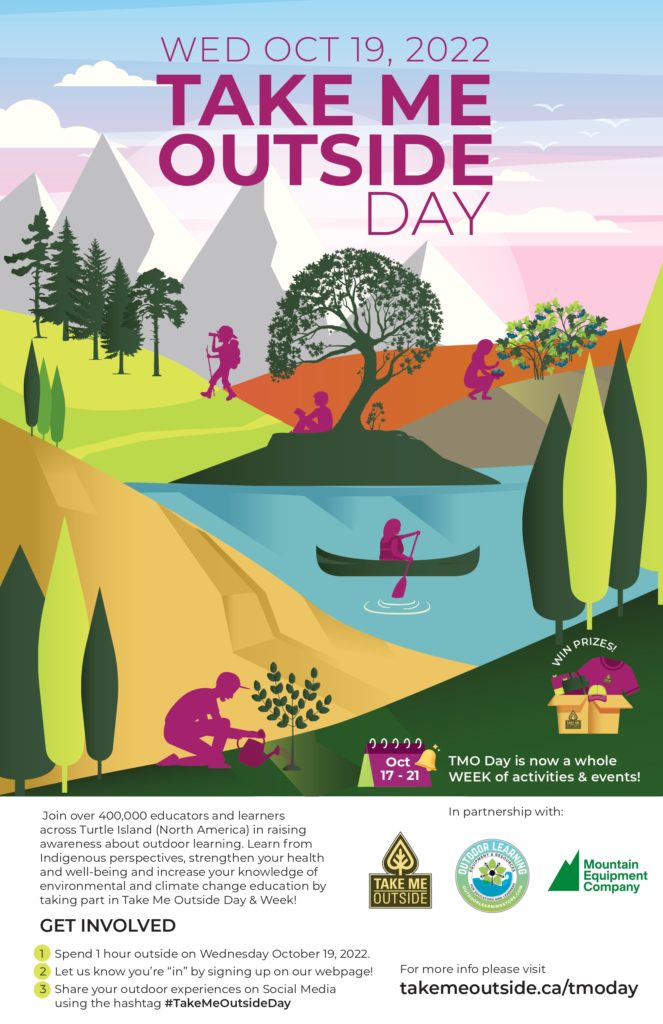 Take Me Outside Day 2021 Recap
Take Me Outside Day 2021 had 9,000 educators and 400,000 students across Canada participate – a commitment to heading outside to help advocate for outdoor learning. If you'd like to get an idea of what is involved with Take Me Outside Day, you can check out the recap of last year here, including all the recordings from speakers, including Dr. Jane Goodall! The 2021 Impact Report is also available here.