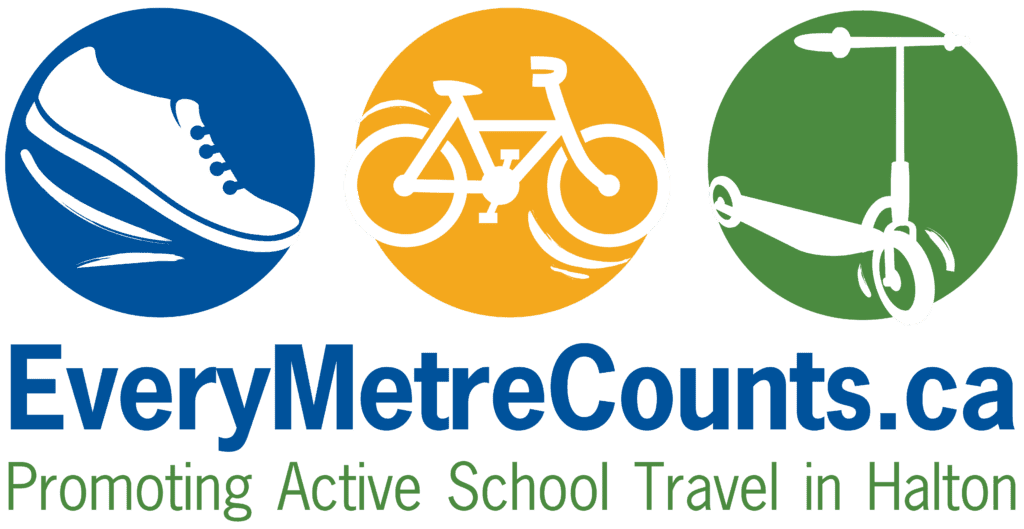 What is Active School Travel?
Active School Travel is the act of travelling to school in a way that has the effect of increasing a student's daily physical activity, while at the same time reducing vehicle emissions, i.e. riding your bike. Active School Travel can also include taking the bus or other car-pooling scenarios if you live in a rural area or if you have mobility issues.
EveryMetreCounts.ca was created to support every family that wants to take steps towards making active travel to school a part of their life. Even small changes to your daily routine can have incredibly positive effects on your health and the environment around you.
Walking to school every other day
Walking to the bus stop
Parking further away from the school and walking the rest of the way
Biking to school every day
Using a mobility device
Car-pooling with friends